---
ALTC Open 2013
---
An LTA Grade 4 Tournament
Tournament code OXF13S0223
The Abingdon Lawn Tennis Club 2013 Open Tournament took place from Monday 12th to Saturday 17th August. The Open events played were
a Grade 4 LTA tournament for juniors, with competitions for age groups from Under 8 to Under 18
the Preston Bowl Open mixed doubles tournament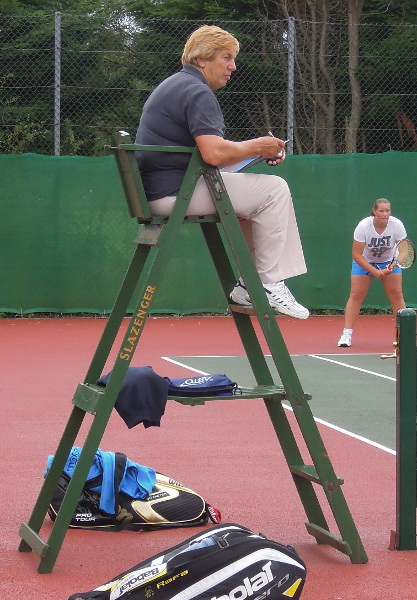 A day by day summary of the matches and results may be found using the Order of Play button to the left. All the draws with results may be viewed using the Draws and results button and the Finalists picture button displays the gallery of photos of all the finalists. The Family Doubles was not played this year because of too few entrants (Are the mums and dads not up to it any more???). The Preston Bowl is a Mixed Doubles played on the final Saturday of the Open and is in addition to the Grade 4 Junior tournament. Similar pages for past years may be found by selecting the appropriate year button and following links to pages for those years.
We were fortunate to again have good weather, and the odd shower we had did not affect our playing schedule. Court conditions were as good as we have had for some years, with all six of our courts having been resurfaced in the past 18 months. My thanks to Julia Freeman (see left) for again skillfully refereeing of the event. The only problem we ran into was a series of long matches on the second day of the tournament causing match schedules to slip a little. However, I think that was a price worth playing for the exciting close matches that we saw.
Our entries were down slightly on last year's (148 entries from 118 players), but we again had enough entrants to run all but the U10 Girls tournament and some of the doubles. I was especially pleased to get the U18 girls singles played this year after a couple of years with insufficient entries.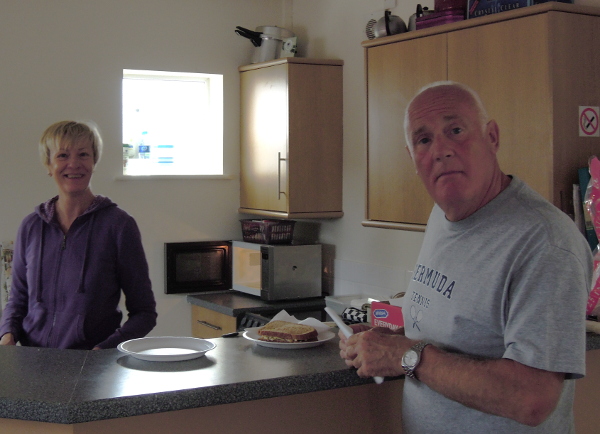 The Tournament Referee, Julia Freeman, and I extend our thanks to all the players for their competitive tennis, exemplary fair play and sportsman-like behaviour in both victory and defeat. Our thanks go to players and parents for their good humoured patience when we did slip behind schedule or make late adjustments to the playing schedule. I would also like to extend my special thanks to Craig Amison-Smith for helping with all aspects of the running of the tournament, and to Bev Woodcock and Bee Arnold for doing a good job in organising and running the refreshments throughout the tournament. The extended menu with the addition of popcorn and of of barbecued hot dogs and burgers to our usual fare proved to be popular with the contestants and their parents!
We look forward to seeing all the contestants again at the 2014 Open, 11-16 August 2014.
James Eastwood
Tournament Director