---
ALTC Open 2012
---
An LTA Grade 4 Tournament
Tournament code OXF101
The Abingdon Lawn Tennis Club 2012 Open Tournament took place from Monday 13th to Saturday 18th August. The events included
a Grade 4 LTA tournament for juniors, with competitions for age groups from Under 8 to Under 18
the Family doubles competition for under 14 boys or girls plus a parent
the Preston Bowl Open mixed doubles tournament
A day by day summary of the matches and results may be found using the Order of Play button to the left. All the draws with results may be viewed using the Draws and results button and the Finalists picture button displays the gallery of photos of all the finalists. The Family Doubles and Preston Bowl separately display the Saturday tournaments that are not part of the Grade 4 Junior tournament. Similar pages for past years may be found by selecting the appropriate year button and following links to pages for those years.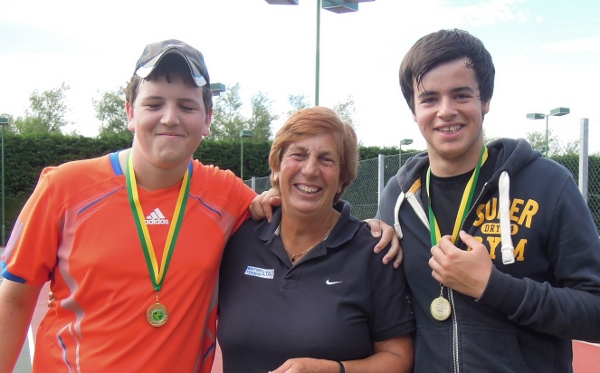 This year's tournament followed the usual schedule, with Under 12 and Under 16 tournaments on Monday, Under 14 and Under 18 tournaments Tuesday and Under 10 tournaments on Wednesday 15th. New this year are the Under 8 and Under 9 mini tennis tournaments on Thursday. The Under 8, 9 and 10 tournaments were one day events, and later rounds of Under 12-18 were finished by Friday. On Saturday, we held the Family Mixed Doubles and Preston Bowl Mixed Doubles.
Despite the dire forecasts, the tournament was blessed by good weather for most of the week. Only about one hours play was lost through rain delay. A much bigger cause of delay were the number of long (over 2 hour!) matches we had. We had 178 entries from 131 players this year, and so we would have had difficulty in getting all the consolation draw matches completed if the worst of the forecast had been realised.
I was pleased to see an increase of entries this year, particularly from the girls. Indeed, for the first time ever we had a larger U12 girls draw than the U12 boys draw. Let hope this trend continues and we again have entries in the U18 girls.
The Tournament Referee, Julia Freeman, and I extend our thanks to all the players for their competitive tennis, exemplary fair play and sportsman-like behaviour in both victory and defeat. Our thanks go to players and parents for their good humoured patience when we did slip behind schedule. I would also like to extend my special thanks to Craig Amison-Smith for helping with all aspects of the running of the tournament, and to Dawn Torgersen for organising the refreshments throughout the tournament. Thanks also to those helpers who manned the refresments counter and to Roger Bones for setting up the courts every morning.
James Eastwood
Tournament Director
Lost Property
Shown below is a photo of the lost property left after the Open. If you recognise any of these items as your, please contact James Eastwood (Tel 01235 848360, email open@abingdontennisclub.com) to recover the items.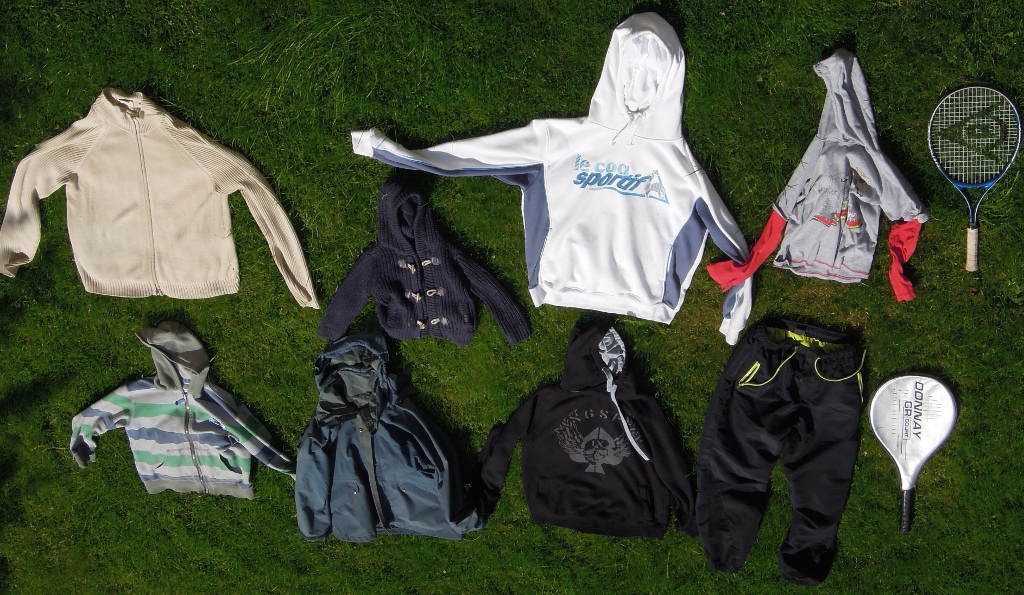 Open 2012 lost property